C'est quoi les Golden Masters?
Ce sont tout simplement les meilleurs joueurs sur les tournois Majors du World Tour, explications.
What is the Golden Masters?
These are simply the best players on the World Tour's Majors tournaments, explanations.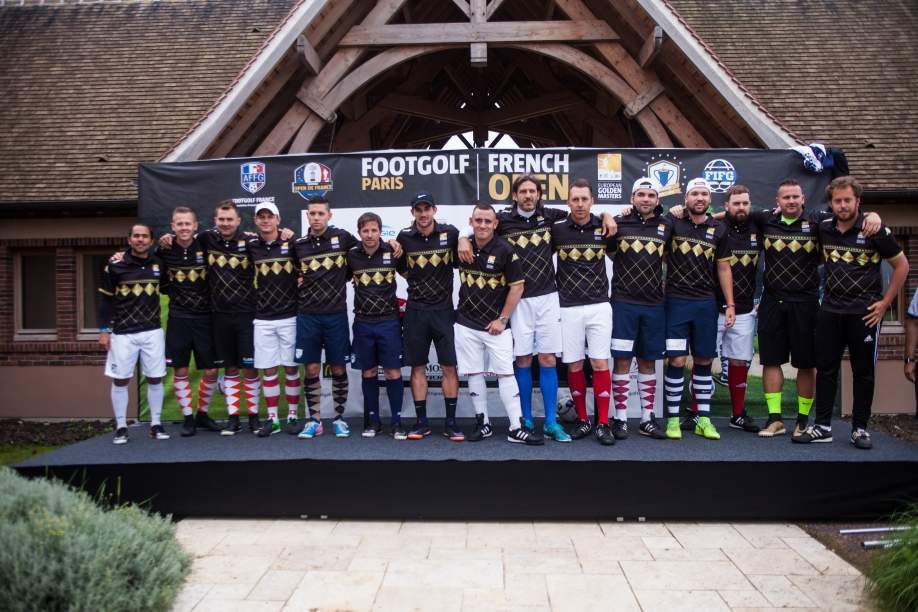 En 2016, les Golden Masters se jouaient sur deux tournois, dit majeurs : la Capital Cup en Hollande et l'Open de France.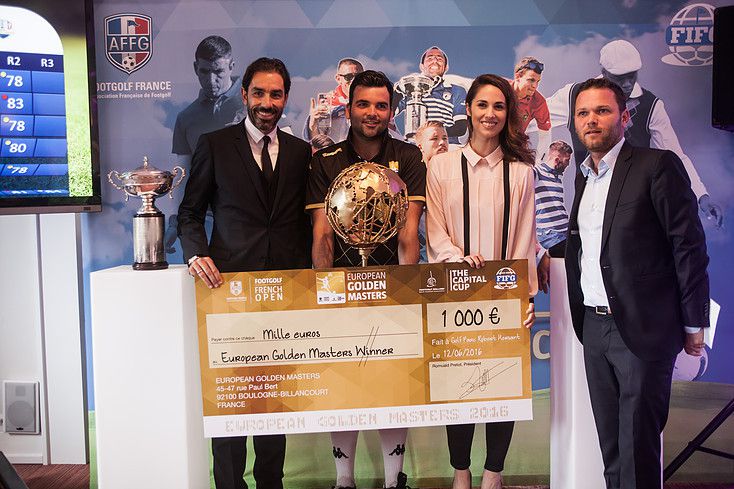 Après le tournoi Hollandais, les 15 premiers joueurs s'étaient vu remettre un maillot spécial "Golden Masters" pour disputer l'Open de France. A la suite de ces deux tournois, composé de 6 rounds de 18 trous, c'est le Français Alexandre Richer rendait la meilleure carte. Il est donc devenu le premier ballon d'or de l'histoire. Ci-contre, Alex soulevant le Golden Ball remis par Robert Pirès.
Saison 2017, avec cette première édition du World Tour et ses 6 tournois majeurs, la formule ne change pas et c'est le joueur qui aura cumulé le plus de points (attribués selon son classement lors des 6 majors) qui sera élu Ballon d'Or.
Une récompense en parallèle au classement général du World Tour, qui lui désignera le N°1 mondial.
D'après nos calculs, établis selon les points attribués sur chaque tournoi majeurs - que l'on peut retrouver sur le site FootGolf Players (lien ci-dessous) - et du règlement de la Fédération Internationale de FootGolf, voici un aperçu du classement Golden Masters, le Top 10 après la Capital Cup 2017 et l'Open de France 2017.
In 2016, the Golden Masters were played on two major tournaments, the Capital Cup in Holland and the Open de France.

After the Dutch tournament, the first 15 players were presented with a special "Golden Masters" jersey to compete in the Open de France. As a result of these two tournaments, consisting of 6 rounds of 18 holes, it was the Frenchman Alexandre Richer made the best card. It became the first golden balloon in history. Opposite, Alex raising the Golden Ball handed by Robert Pirès.
Season 2017, with this first edition of the World Tour and its 6 major tournaments, the formula does not change and it is the player who has accumulated the most points (attributed according to his ranking in the 6 majors) who will be elected Ballon d ' Gold.
A reward in parallel to the overall ranking of the World Tour, which will designate him the world No. 1.
Based on our calculations based on the points awarded on each major tournament - which can be found on the FootGolf Players website (link below) - and the rules of the International Federation of FootGolf, here is an overview of the Golden Masters, the Top 10 after the 2017 Capital Cup and the 2017 French Open.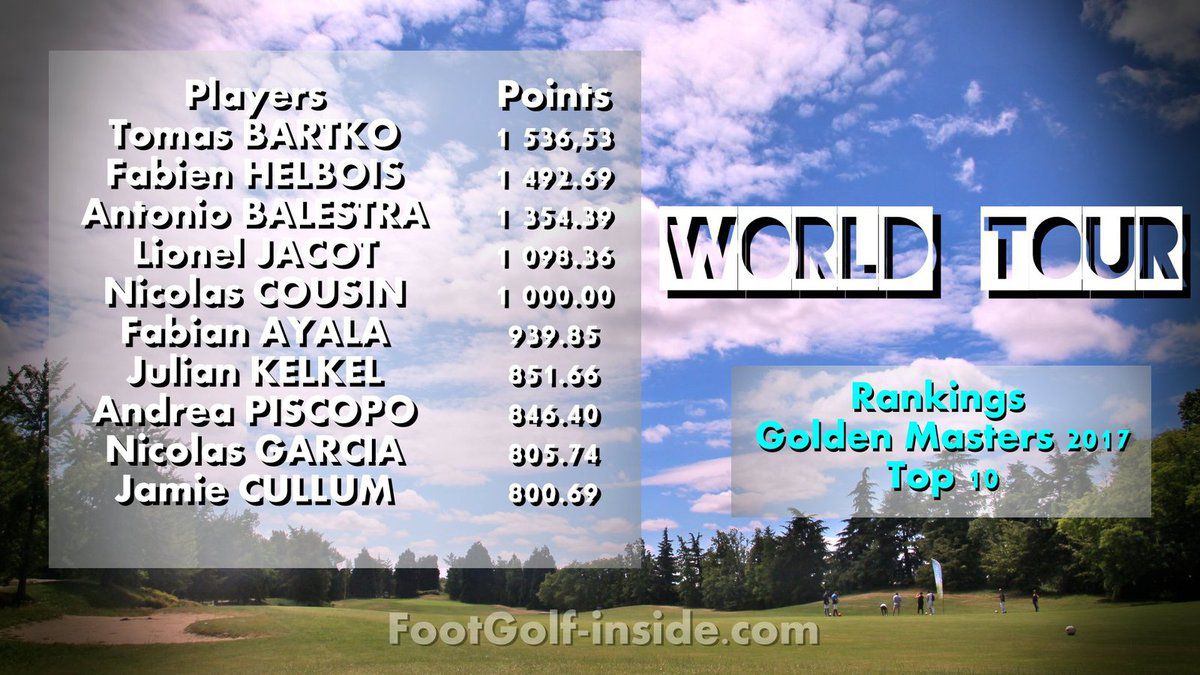 En 2018, la formule changera à nouveau : il y aura un tournoi en fin de saison regroupant chaque vainqueurs des tournois majeurs ainsi que les numéro 1 de chaque nations.
In 2018, the formula will change again: there will be a tournament at the end of the season bringing together the winners of the major tournaments as well as the first 50 of the overall ranking of the World Tour.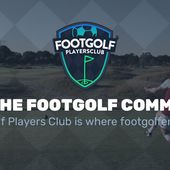 Footgolf Players Club | Community for Footgolfers to make friends, save scores and view statistics
Footgolf Players Club is a community where footgolfers unite, you can keep track of your played rounds to get better at footgolf!